introducing
our villa partners
About these villas
We hand-selected beautiful villas to provide you with the best experiences Tulum has to offer. Spacious, comfortable, and ideal for groups and gatherings. All villa bookings include our complimentary concierge services.
Click on any of the below photos for photo gallery and contact us for availability and pricing.
VILLA PARTNERS (click on photo for gallery)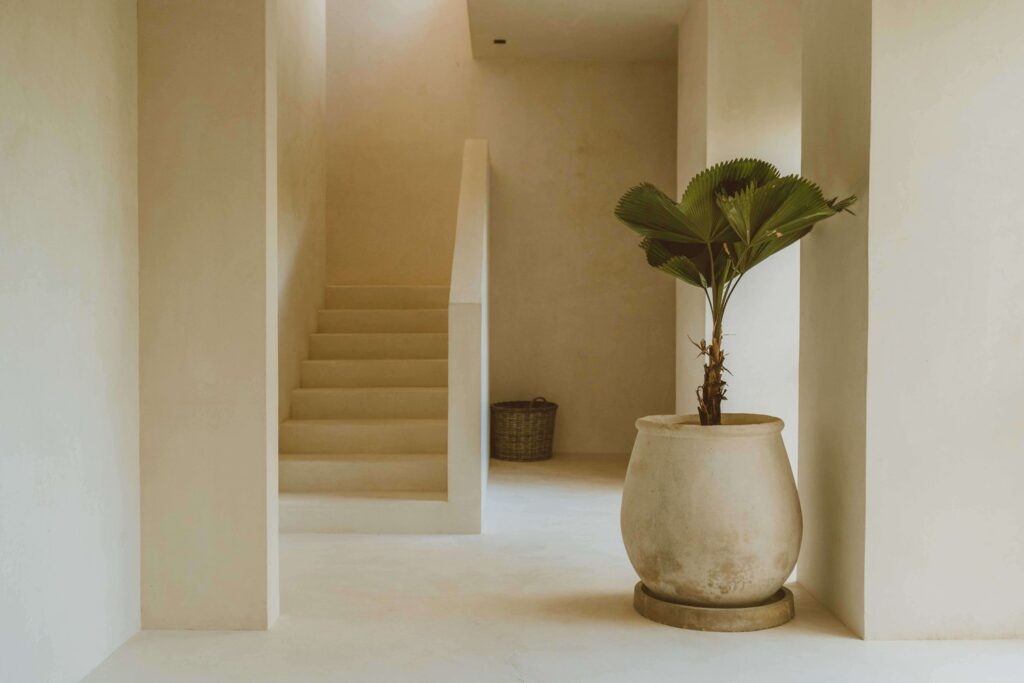 VILLA ONE
HOSTS UP TO 10 GUESTS
Representing the ultimate experience in tropical living, this villa features high ceilings, 4 bedrooms, and a stunning rooftop pool. There's also a grill bar to enjoy a relaxing vacation with your family or group of friends.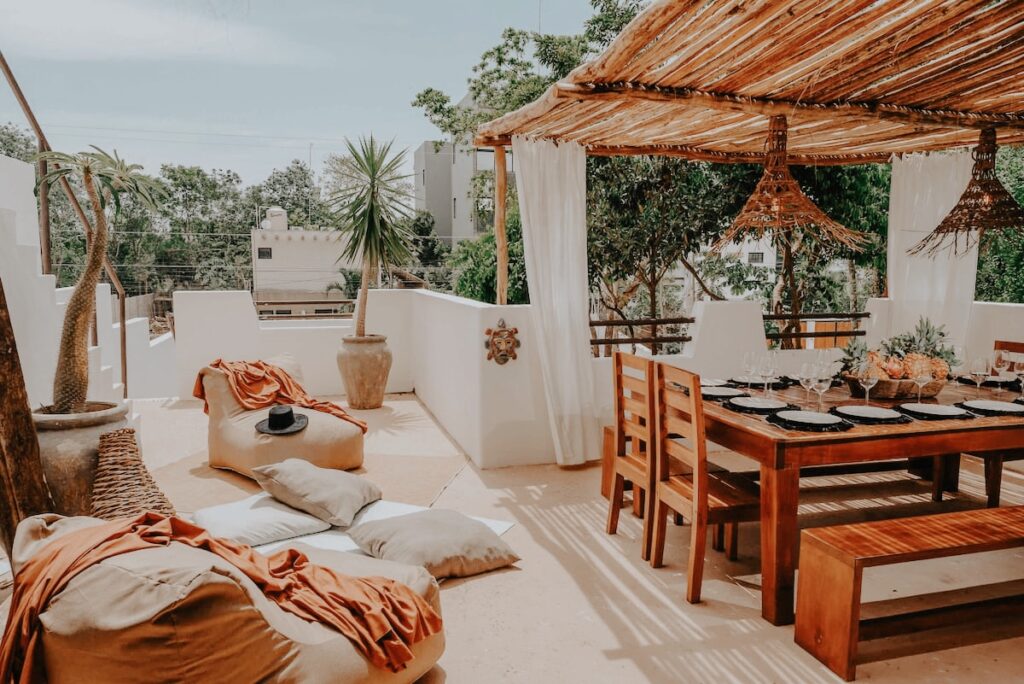 VILLA TWO
HOSTS UP TO 16 GUESTS
Close to downtown, this fully-equipped private villa has four individual bedrooms with eight double beds. Includes a private pool, brand-new furniture, fully-equipped kitchen, outdoor dining features, and air-conditioning.
UPCOMING PROPERTIES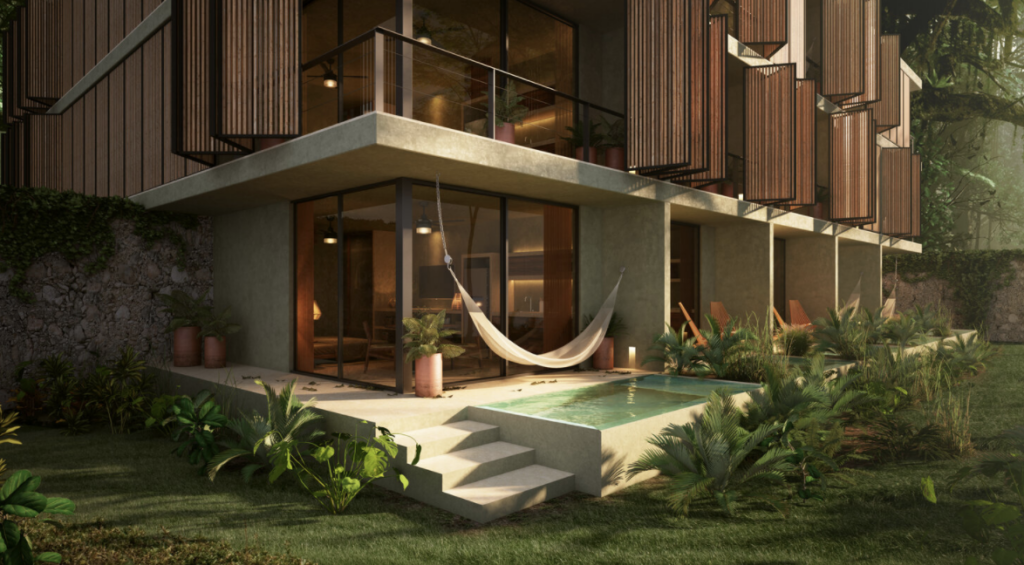 Tulum 109
available november 2021
Our boho chic property, Tulum 109, will be available for holiday bookings in late 2021. Tulum 109 is a fully-furnished air-conditioned studio with 24/7 security, private pool, lounge area, onsite restaurant, and gym. (2-4 guests)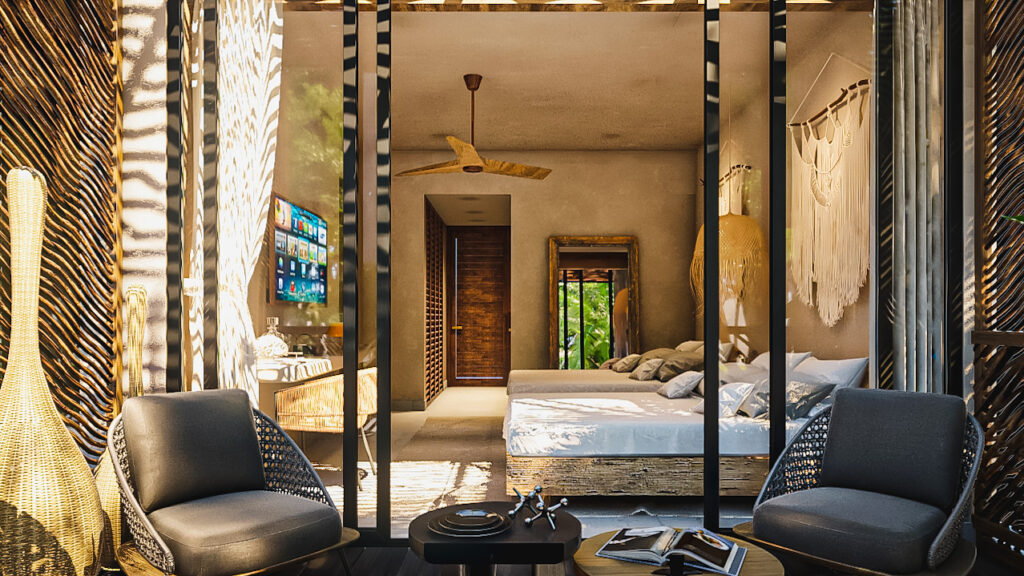 Amaná D-209
available december 2022
Our other studio, D-204, located in Amaná, a world-class resort that tastefully blends luxury and onsite convenience. Amenities include several pools, outdoor gym, restaurant and bar, café, and walking trails. (2-4 guests)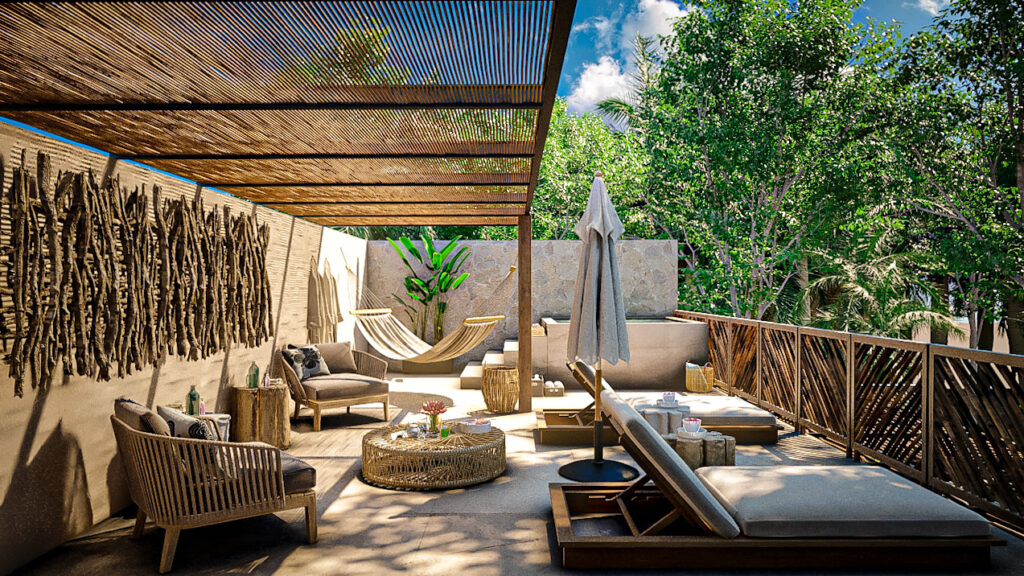 Villa Ana-kin
Available DECEMBER 2023
In a gated and exclusive community, our two-story boutique villa comes with several pools, a mezcal rooftop bar, outdoor dining, and a separate studio for remote work. Chef and maid services included. (8-10 guests)