book a private chef
made with love by locals ❤️
Make it extra special and book our private chef at your villa. We partner with our favorite gourmet chefs in Tulum with 5-star dining experience.
Simply sit back and relax as delicious meals are prepared for you and your guests, using only the freshest, local ingredients.
Price per person includes all services fees (i.e. one chef and one assistant, pre-shopping, setting up, post-cleaning, etc.). Ask us about vegetarian, gluten-free, or vegan options. Peek our sample menus below.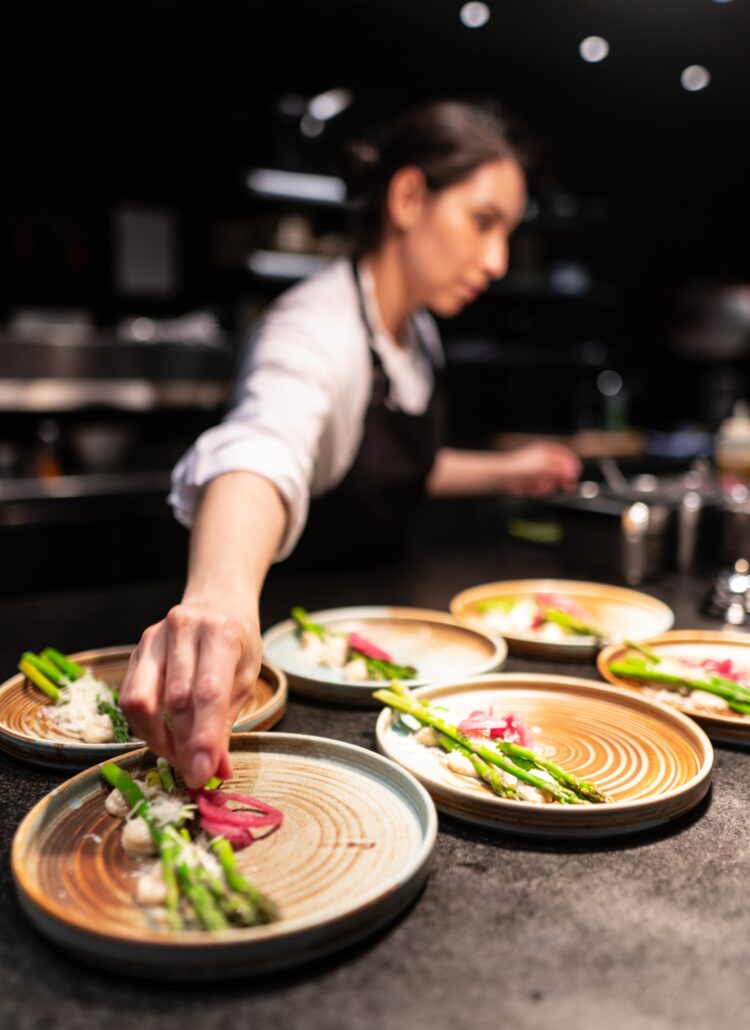 ---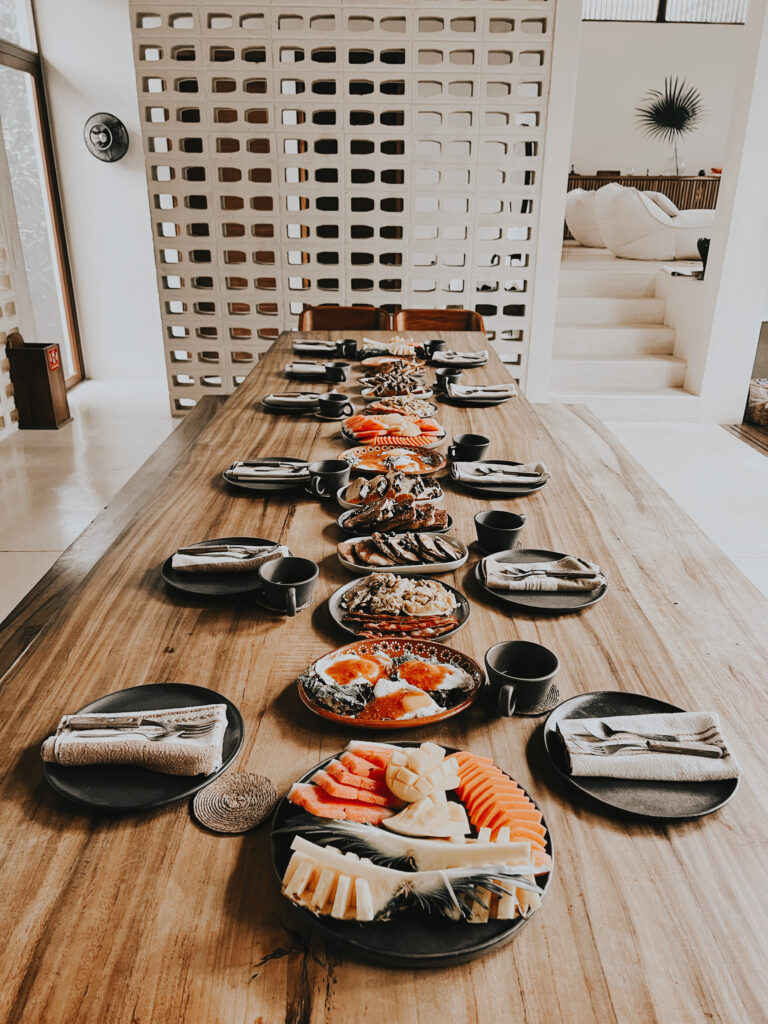 breakfast menu
(Family style)
Includes:
Coffee and milk (regular/almond)
Tropical fruit salad
Eggs and bacon
Avocado toast
French toast
Pastries and other sweets
Natural juices
Price: $29 USD per person
---
brunch menu
Includes:
Guacamole and tortillas
Roasted veggies
Mix of bruschettas
Arrachera steak
Tropical fruit salad
Muffin
French toast
Scrambled eggs
Price: $49 USD per person
---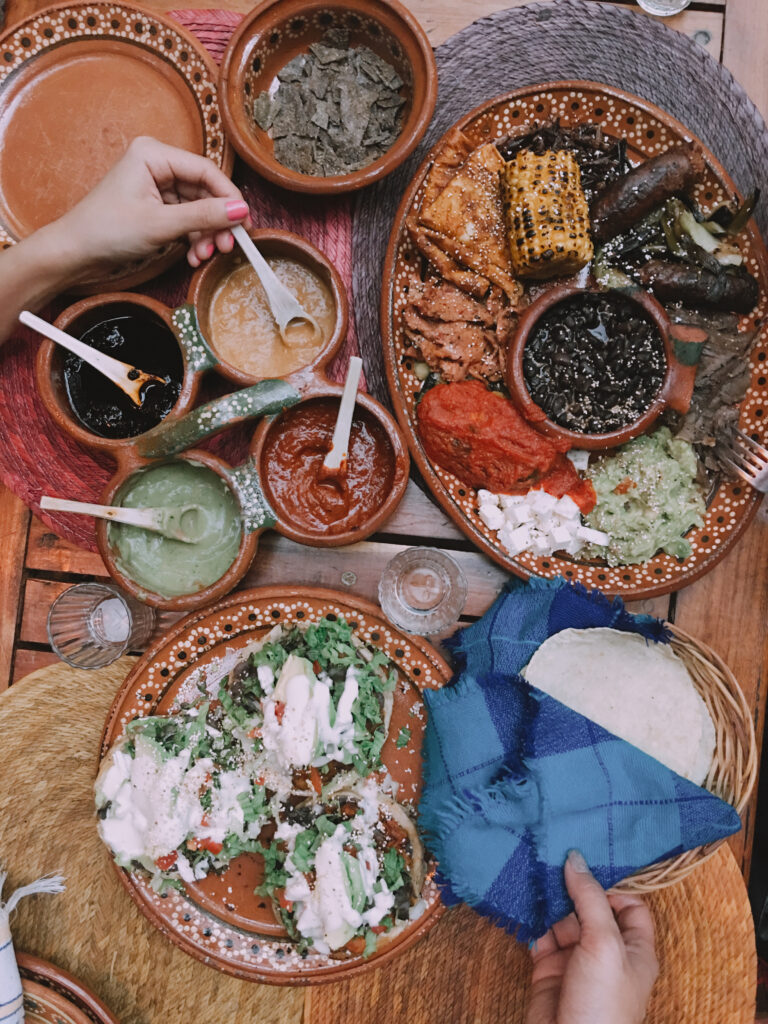 dinner menu
Starters (3 options to share):
Watermelon gazpacho with garlic bread
Three different hummus served with sweet corn tostadas
Bruschettas with brie cheese wall-nuts and truffle oil
Cold soup cream of pumpkin, ginger and coconut milk
Spinach salad with feta cheese, balsamic vinaigrette
Shrimp salad stuffed avocado
Main Course (2 options to share):
Baked salmon with sides (potatoes or Mayan seeds)
Bacon wrapped king prawns
Saffron couscous with sautéed veggies and tahini sauce
Selection of mushrooms, quinoa with fresh herbs, Mayan seeds
Cochinita pibil tacos (traditional dish from Yucatán)
Tropical ceviche (fish/ shrimps/ mushrooms)
Price: $65 USD per person
ready to get started?
we can't wait to cook for you.
contact us and let's gourmet.