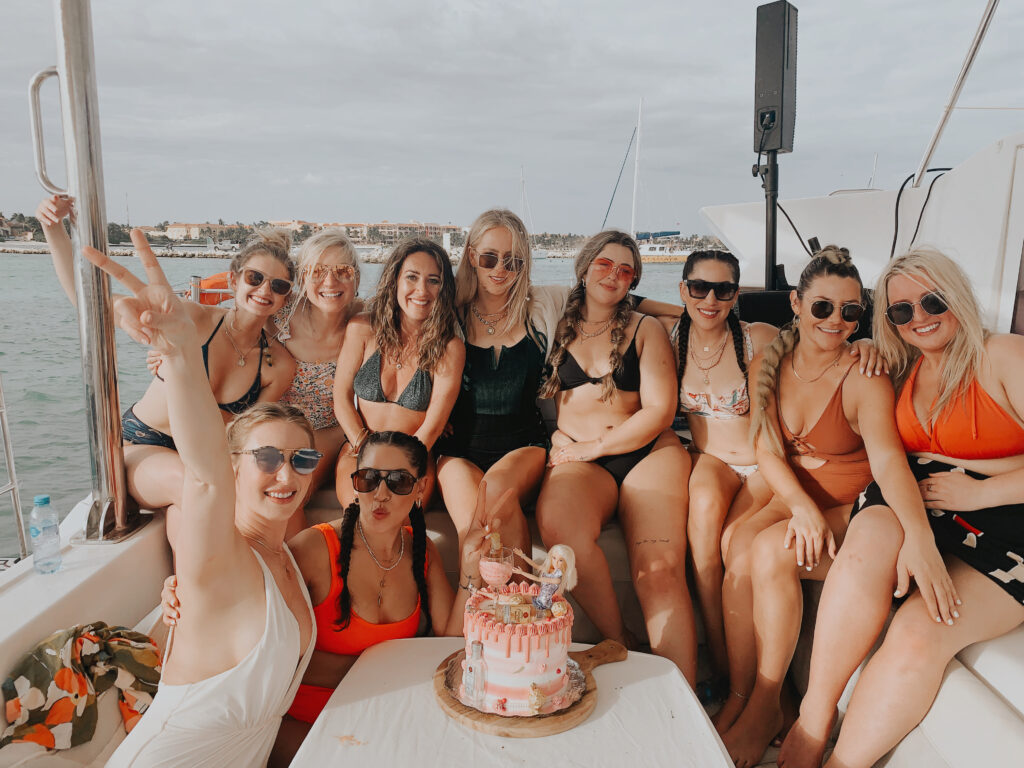 Tulum, Mexico offers countless experiences and activities to enjoy throughout the day. Whether you want to explore the breathtaking Mayan ruins, relax on secluded beaches, or take part in a wellness activity, Tulum has something for everyone!
For private Tulum transportation, we offer options and pricing here. Depending on your vibe, we recommend different itineraries for an all-day experience in Tulum.
—
PARTY GOE-ERS
Morning – Private chef breakfast at villa, or breakfast at hotel
Afternoon – Yacht day or beach club
Evening – Dinner at the beach or private chef at villa
Tulum is one of the best party destinations in the world for good reason. Music festivals are always happening, especially during the months of December and January. Start your day with a delicious breakfast, either by your private chef or hotel, before heading out to the marina for a memorable yacht day (book with our sister brand, Tulum Yachts, here) with your friends. Alternatively, instead of yacht day, book a day beach club and dance to DJ beats on the white sand. Feel free to add-on a DJ and a photographer to elevate your party experience. We recommend pre-booking dinner and private transportation, so you can end the day with the best times.
—
CHILL OUT, BEACHES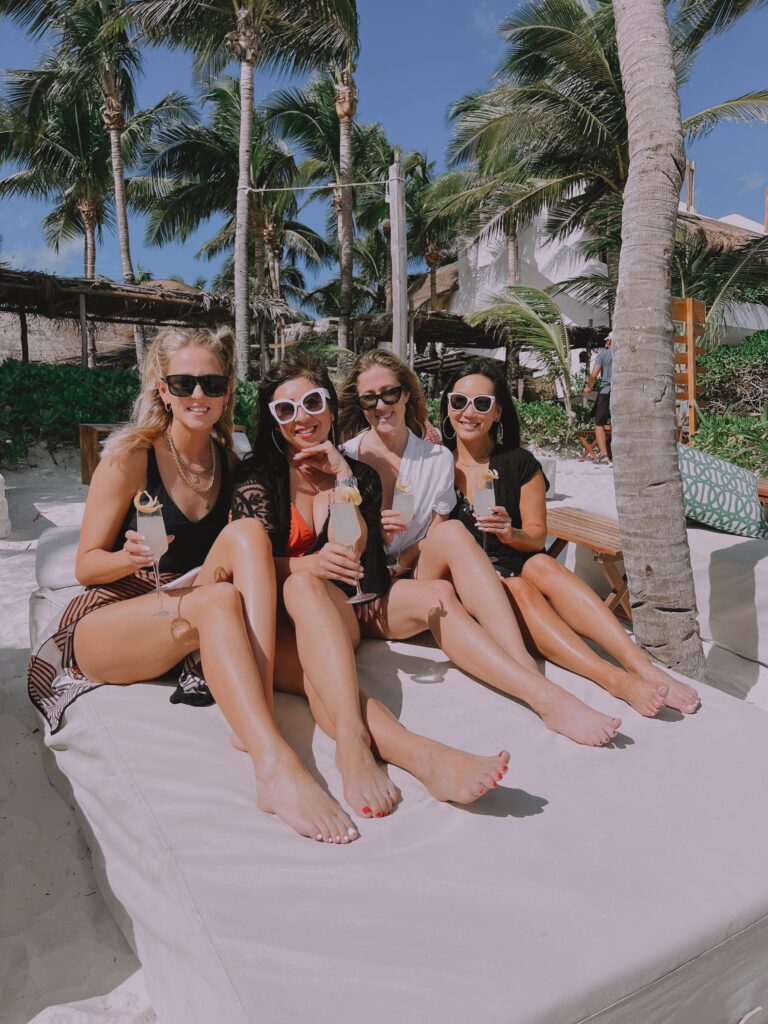 Morning – Breakfast at hotel and yoga session
Afternoon – Chill at a beach club or beachfront hotel or rent a bike and explore downtown and have lunch either at Burrito Amor or Taqueria Honorio.
Evening – Dinner downtown (our favorites include La Gloria de Don Pepe, Onyx, and TU)
If you're looking for something a bit more relaxed, take some time to unwind with a morning yoga class, on one of Tulum's many secluded beaches. Then enjoy a local cerveza and soak up the sun while listening to the sound of lapping waves at a beach club or beachfront hotel. If you're feeling more adventurous, rent a bike and explore downtown. Treat yourself with the best street tacos at Taqueria Honorio.
—
FOOD + CULTURE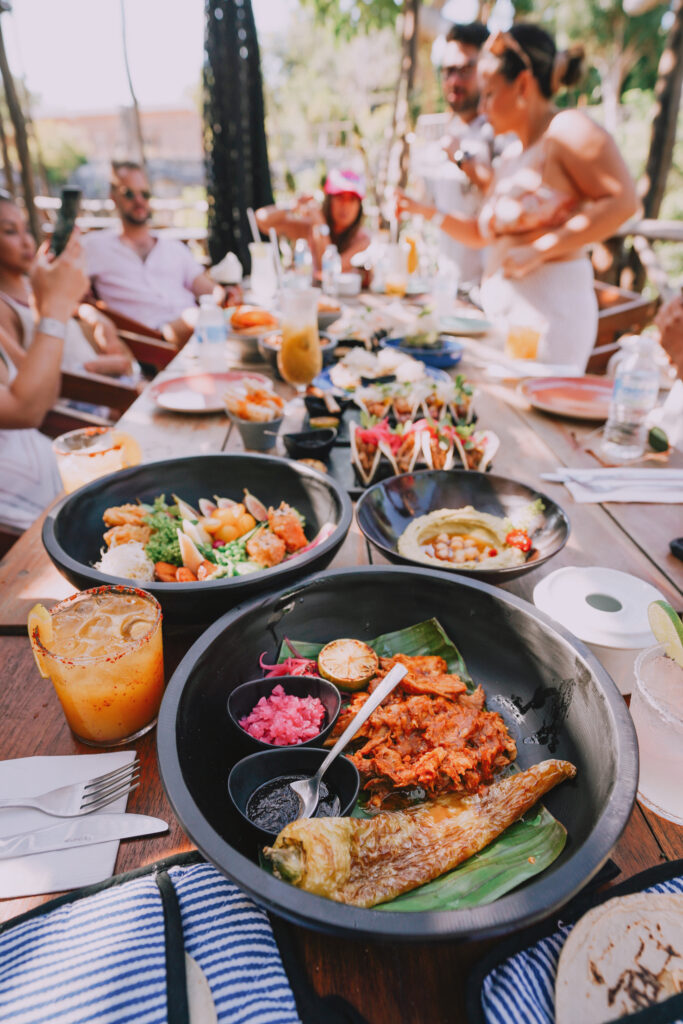 Morning – Breakfast at downtown café
Afternoon – Visit Tulum Ruins and a cenote (see sample tour here) or alternatively, Azulik Uh-May (jungle art museum) and shop either downtown or Mayan villages (see our tour here)
Early Afternoon/Dinner – Tequila and Tacos (see our tour here)
Start your day by visiting one of the most spectacular archeological sites in the world, the Tulum Ruins, or a jungle art museum. Be sure to add-on a food experience by visiting Burrito Amor or Taqueria Honorio for some of our favorite Mexican eats. We love a bit of gourmet, too, with a special tequila and taco pairings workshop for an early dinner.
—
No matter how you choose to spend your day in Tulum, you can be sure to have an unforgettable experience! From ancient ruins to breathtaking beaches, the city has something for everyone. So what are you waiting for? Start planning your visit today!