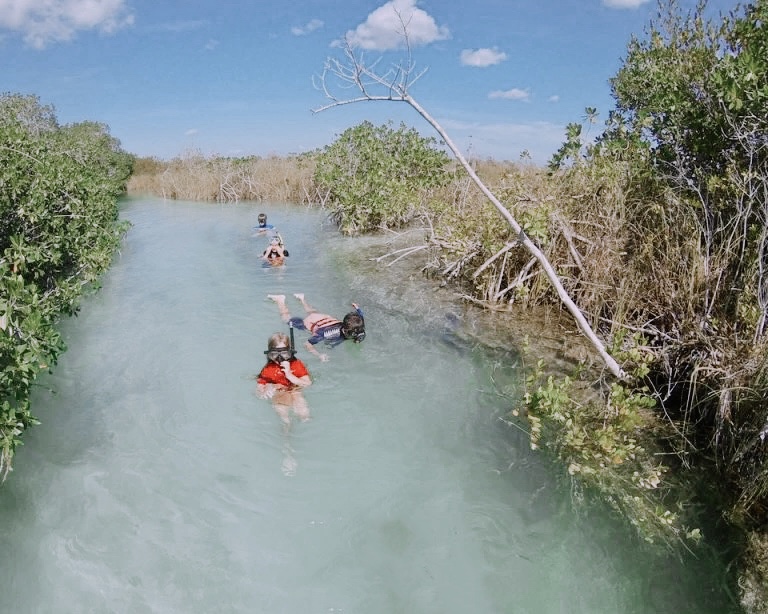 If you're looking for an eco-sustainable place to visit that's off the beaten path (and near Tulum) Sian Ka'an Biosphere is the perfect spot. This protected area is full of natural beauty and is a great place to experience Mexican culture. Keep reading to find out how to plan the perfect trip to Sian Ka'an.
Is Sian Ka'an worth visiting?
Sian Ka'an is a stunning biosphere located near Tulum in Quintana Roo, Mexico. If you're looking for an adventure in nature that is unlike the typical getaways, Sian Ka'an offers magnificent terrain, mangroves, cenotes and ancient ruins to explore. So if you want to immerse yourself in exotic jungles while exploring archaeological wonders, Sian Ka'an might be worth your visit. Be sure to come prepared with a sense of wonder as you discover this remarkable place!
What are the must-do activities in Sian Ka'an?
Sian Ka'an is a nature reserve located off the coast of Mexico and is home to some of the most awe-inspiring scenery. If you're looking for an unforgettable experience, there are several activities that should make it onto your must-do list. One of the best ways to explore Sian Ka'an is by swimming through its lazy river system or taking a boat ride across the various channels (we offer this tour here). This unique waterway allows visitors to experience the captivating beauty and mystery of the region from up close, offering a serene and peaceful journey through this stunning landscape. From above, you can witness sea turtles swimming alongside majestic swimming birds, in addition to actually swimming amongst these friendly creatures yourself. Another suggested activity is hiking through the Muyil Ruins and admire the Mayan trails and wildlife.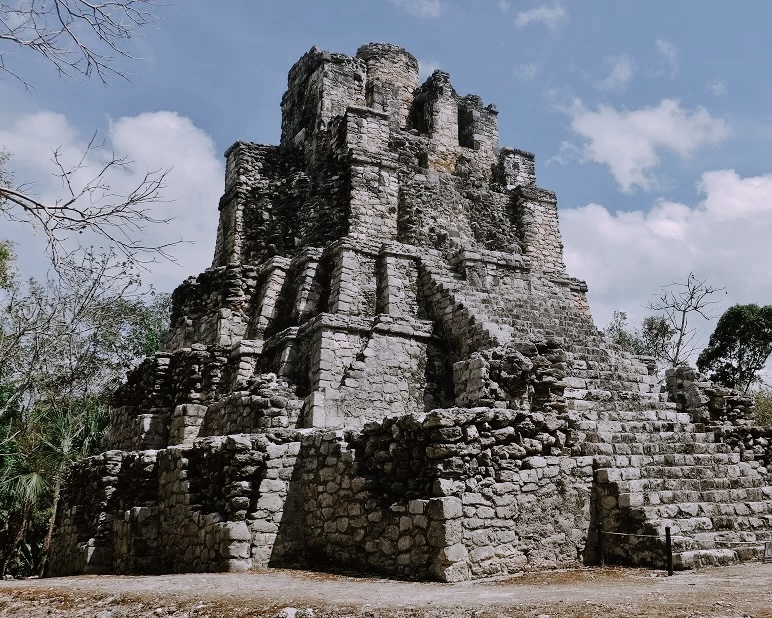 Should Muyil Ruins be included?
If you're planning a tour to Sian Ka'an, you may be wondering if Muyil Ruins are close by. Luckily, the Muyil Ruins are located just southeast of Sian Ka'an Biosphere Reserve. It's easy to include Muyil Ruins with the Sian Ka'an visit. Since the Muyil Ruins is surrounded by rich ancient Mayan history and natural jungle landscapes, this centuries-old archeological site is always worth visiting.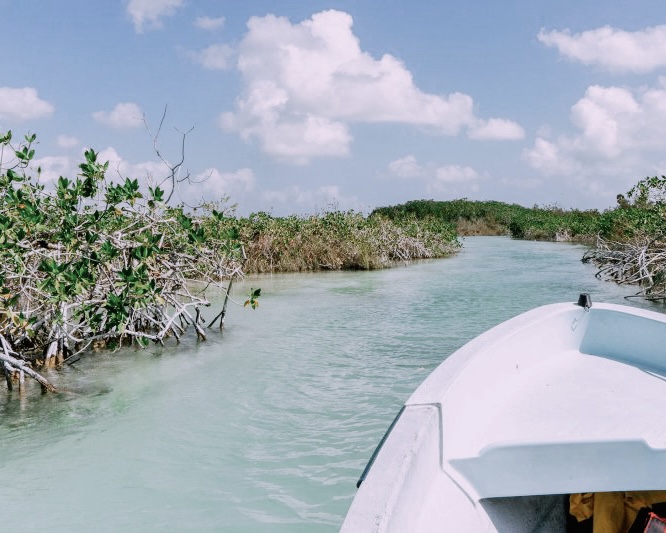 Can you swim in Sian Ka'an?
Visiting the Sian Ka'an Biosphere Reserve near Tulum is one of the most rewarding experiences in Mexico. This incredible wildlife reserve offers a wide variety of things to do, and one highly popular activity is swimming! Spend your time exploring cenotes, mangrove swamps, lagoons, and beaches. Not only that, but you also can jump in for a refreshing swim among its sparkling waters. With so much to explore – from rich coral reefs for snorkeling to caves for diving – it's obvious why so many visitors come here from all over the world. So if you're feeling adventurous and want to take a dip in one of Mexico's untouched gems, be sure to visit Sian Ka'an!
How to get to Sian Ka'an from Tulum?
Fortunately, we offer the Sian Ka'an Biosphere Reserve + Canal Swim Tour from Tulum. Many adventurous and eco-conscious visitors take our tour to see the beautiful scenery and wildlife with a hike, a boat ride, and a memorable canal swim. It's also possible to make your own journey. To get from Tulum to Sian Ka'an, there are several options: (1) hiring a car or (2) taking public transportation. However you decide to get there, one thing is certain: it is totally worth it!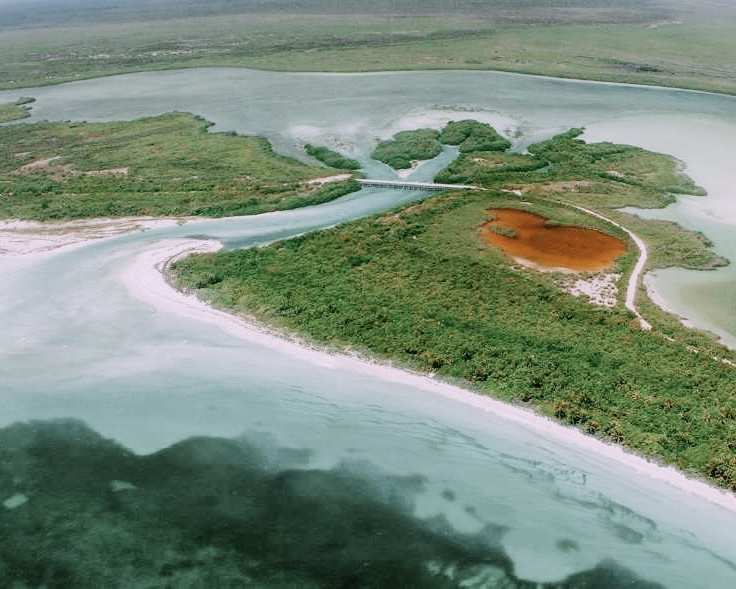 Our Thoughts
Sian Ka'an is a beautiful and unique place that is definitely worth visiting. It's easy to get there from Cancun or Tulum, and there are plenty of things to do once you're there. Be sure to pack your sunscreen, insect repellent, and camera, so you can enjoy all the amazing views and activities this place has to offer. Feel free to contact our team with any questions. See you in Tulum! 💧