Our customers often ask us for the best cenotes in Tulum. It really depends on your vibe, what you like, and how you are. There is not a one-cenote-size-fits-all. For example, if you're claustrophobic and uncomfortable around flying bats, a closed cave cenote is probably not for you.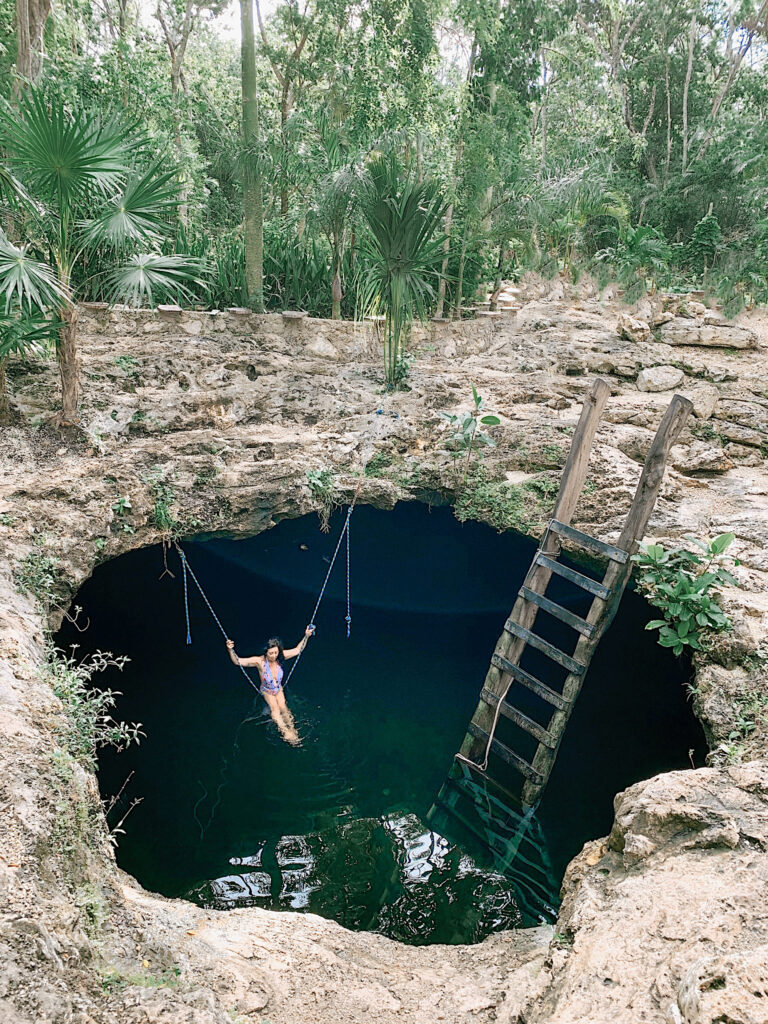 WHAT IS A CENOTE
A cenote is a natural sinkhole dating back several centuries. When limestone caves collapse, they expose a natural pool. This pool then gets filled with rain water and with the water, it flows underground to which these sinkholes are connected to. And there you have it, a cenote!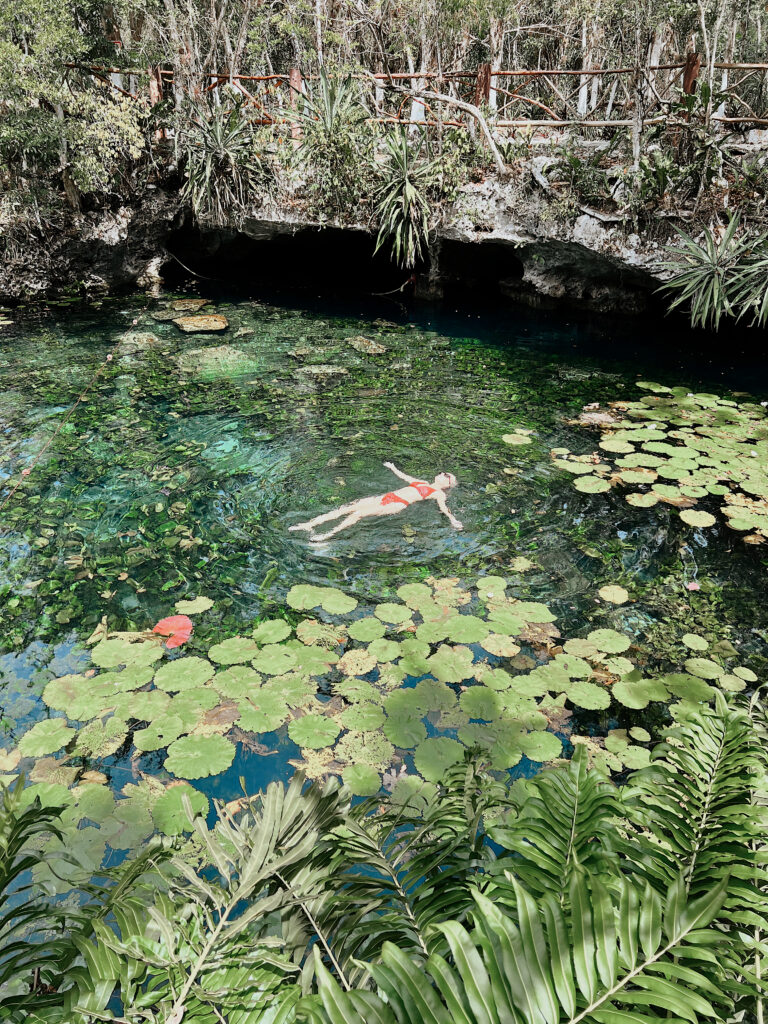 TYPES OF CENOTES
But not all cenotes are the same, generally, there are four different types of cenotes:
• Open – Open cenotes are like natural open-air pools, and they can be more or less deep. Some of the open cenotes are also connected to an underground river passage (ideal for diving). An example of an open cenote is one of our favorites, Nicte Ha.
• Semi-Open – As the name implies, this type of cenote is somewhat half exposed and somewhat hidden by a cave. An example is Gran Cenote.
• Cave – This type of cenote can be accessed via ground-level, but once you enter, it opens to an underground pool which has both shallow and deep sections.
• Underground – This type of cenote is the most difficult to reach as they are, in fact, underground. Only experienced divers can access underground cenotes. An example of an underground cenote is the Sac Actun. We personally do not offer this cenote on our VIP cenote tour, but you can definitely request it.
? FACTOID: Cenotes have an important cultural and religious significance to the ancient Mayans, who believed that the cenotes were passages to the underworld. In fact, Mayans performed sacred rituals in the cenotes. This means that all guests should treat cenotes with respect, too. For example, please don't litter, use biodegradable sunscreen before swimming in the cenote, etc.
BEST TULUM CENOTES
Our favorites, please keep in mind that these cenotes are located near Tulum (20 minutes or so) and not actually in Tulum, so you would need transportation. We have seen people walk, bike, and take taxis. We recommend booking either our private transportation or one of our cenote tours for a hassle-free experience.
Dos Ojos* – Beautiful, ideal for those who love to swim, and Instagram worthy
Gran Cenote – Upscale with full amenities like lockers, but arrive early to avoid crowds
Calavera* – Small, less touristy, and actually a fun cenote with a swing
Nicte Ha* – Lily pads, diving platform, open-air, great for photos
Sac Actun – Certainly beautiful, but underground, and not recommended for those who are claustrophobic. Ideal for the adventurous and good swimmers
*These are our founder's personal favorites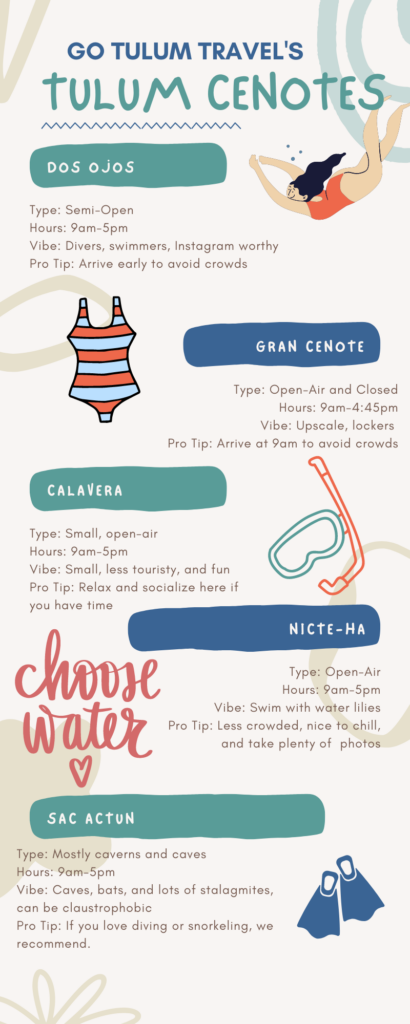 If you have additional time for an all-day cenote adventure, we also highly recommend our Cenote Hopping Adventure tour, which features the best cenotes near Tulum, like Suytun, X'Canache, and Samaal.
BEST TULUM CENOTE TOURS
We hand-select the best Tulum cenotes and curate hassle-free tours for your convenience. Our most popular cenote tours are the VIP Cenote and the Cenote Hopping Adventure. If you want to visit a cenote lounge (imagine cenotes and cocktails), we have that, too! And why should you book your cenote tour with us? We have the answer right here. Feel free to contact our onsite local concierge, Cristhyan, below with any questions. See you in Tulum! ?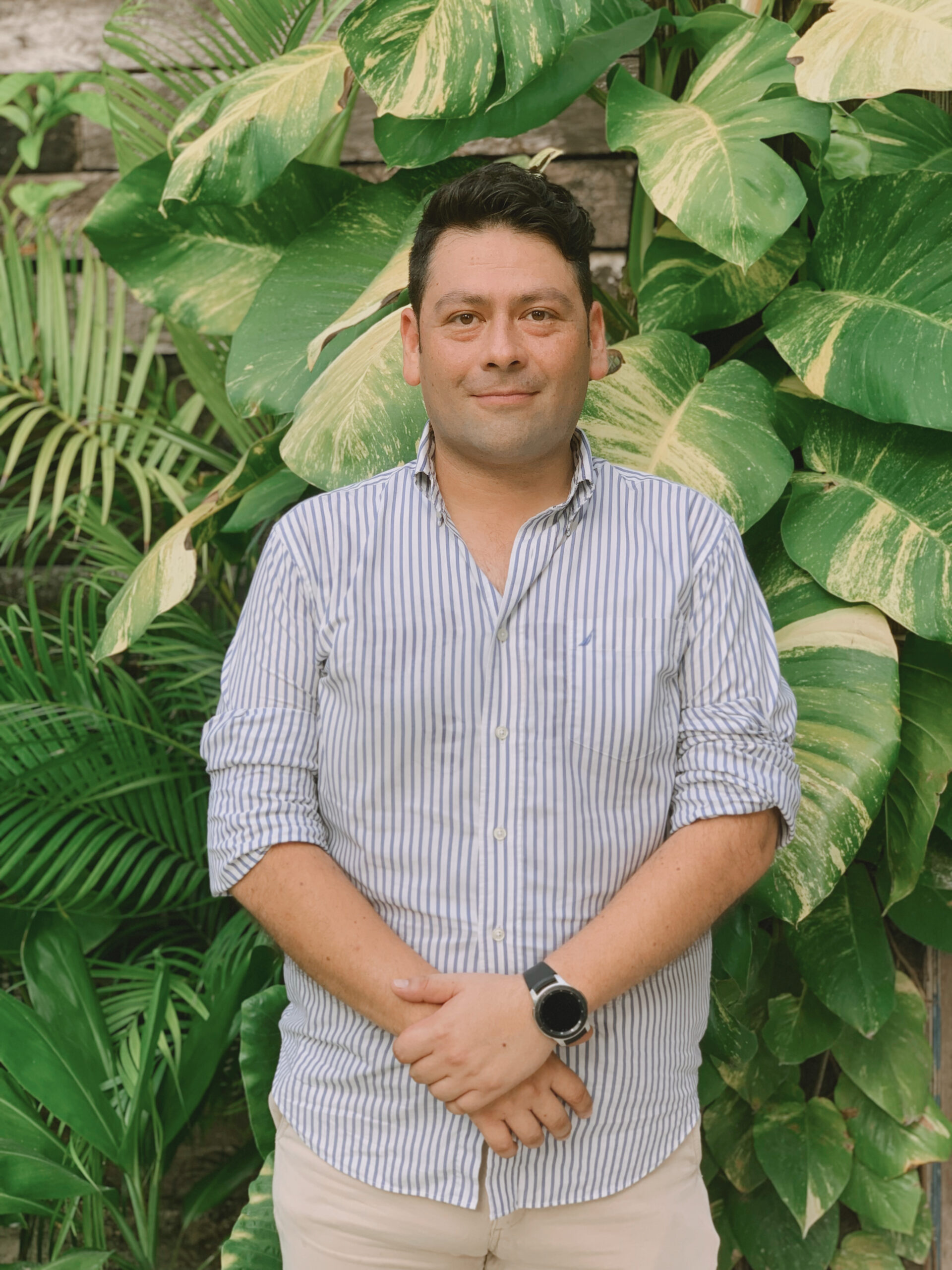 Contact us.
Cristhyan | experience manager