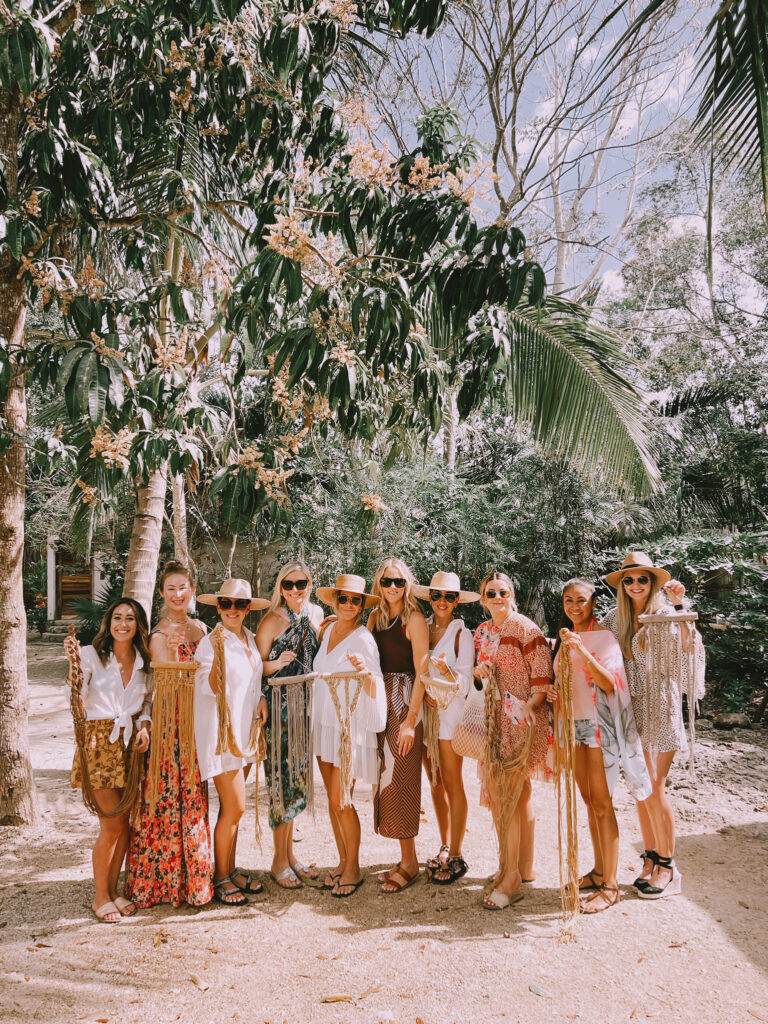 Our guide will provide you with our insights, advice, and recommendations for your future travel to Tulum! We're excited that you'll be visiting our favorite destination and second home.
Currently, as of May 2021, the CDC recommends that you get fully vaccinated before travel. All travelers should wear a mask, stay 6 feet from others, avoid crowds, and wash their hands.
Travel Recommendations for Fully Vaccinated Travelers
If you are fully vaccinated with an FDA-authorized vaccine or a vaccine authorized by emergency use by the World Health Organization:
You do NOT have to get tested before leaving the United States, unless your destination requires it.
You do NOT have to self-quarantine after you arrive in the United States.
Before you travel to the United States by air
All air passengers returning to the United States from Mexico, including U.S. citizens and fully vaccinated people, are required to have a negative COVID-19 test result no more than 24 hours before flight departure before they board a flight to the United States.
GETTING AROUND
It is totally feasible to not rent a car, but you have to plan somewhat ahead. On weekends, it took us an hour to drive half a mile because of potholes. So consider all of this before traveling up and down the beachside. We highly recommend booking your airport transfers and rides ahead of time (you can book in advance here). Alternatively, you can rent bikes, which is great if you're staying in certain neighborhoods like Aldea Zama or La Veleta. Be sure to contact us to reserve. Due to inflation costs, lack of ridesharing, and social distancing, taxis are usually the go-to mode of transportation, but expect to pay high. Most of the taxis will not negotiate, as there are many tourists who will pay their fees. Our best advice is to ask for the price before you get into the vehicle and not after.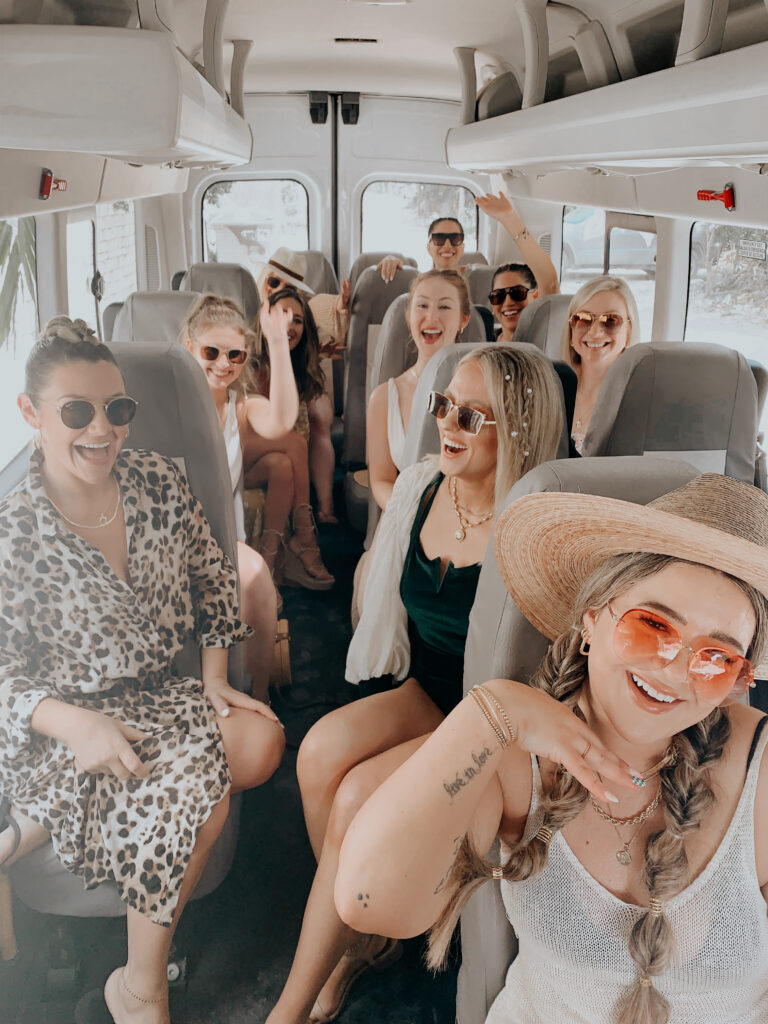 WHERE TO STAY
There are so many places to stay in Tulum. From Airbnbs to hotels, you can spend countless hours researching. We are always scouting new accommodations for our customers. Some prefer resorts and others prefers boutique, and we have something for everyone. Here are some of our sample hotel partners.
Jashita Tulum, https://www.jashitahotel.com/. As one of our exclusive partners, we loved the aesthetics and vibe of Jashita. Beautifully designed and away from the public crowds. Feels like a boutique resort. Ideal for romantic couples or those who don't want to deal with the loud party scenes or nightlife.
Jashita Villa (also known as Virginia Villa) in Aldea Zama, https://www.jashitahotel.com/html_en/villa_virginia.html – A sister property to Jashita Tulum, it is an ideal stay for larger groups of 8-10 persons. The aesthetics are clean and minimal. Best of all, it's gated, private, and super spacious. There is a rooftop pool, large dining room, and outdoor concrete baths. We ordered in and it was the best idea ever.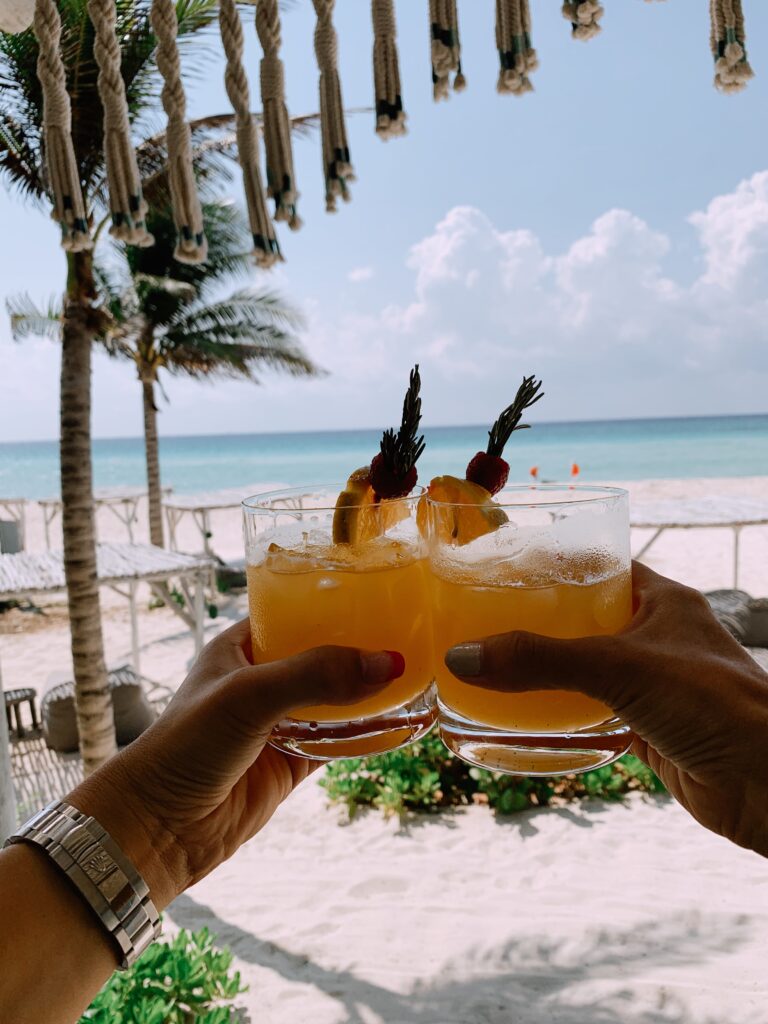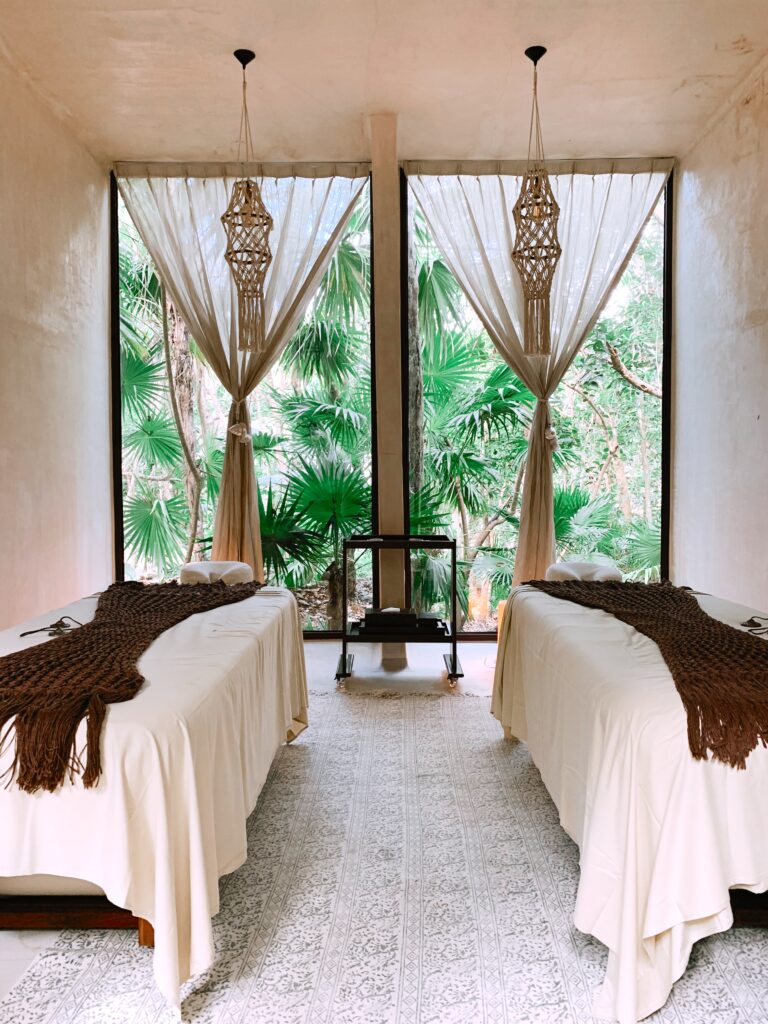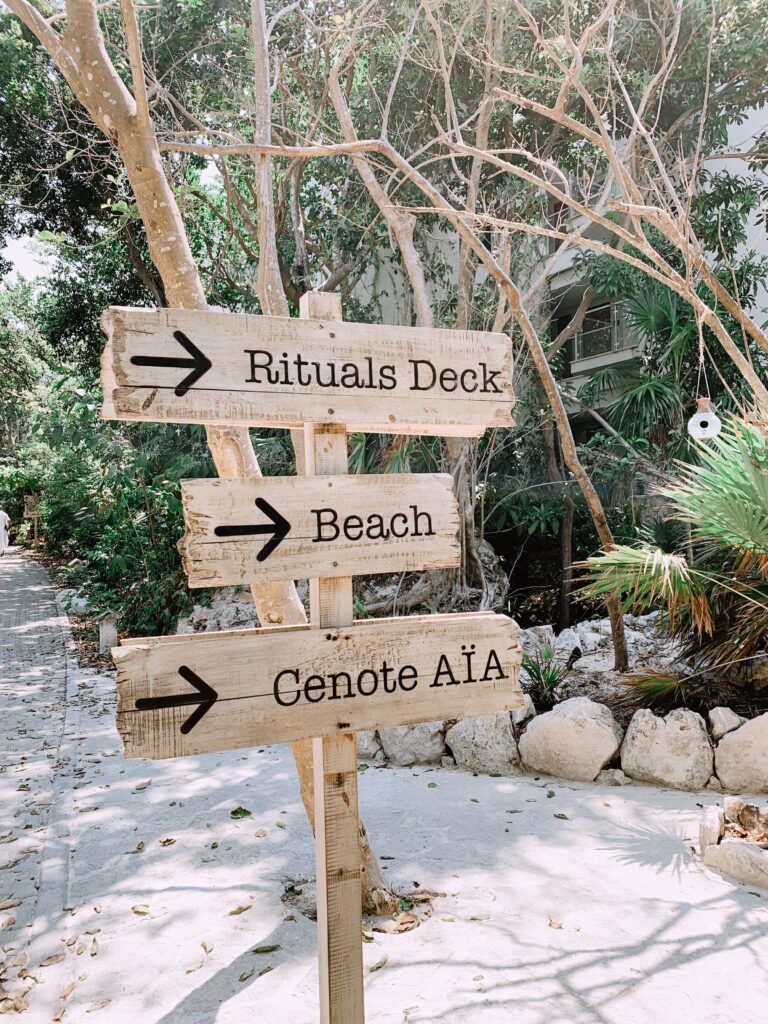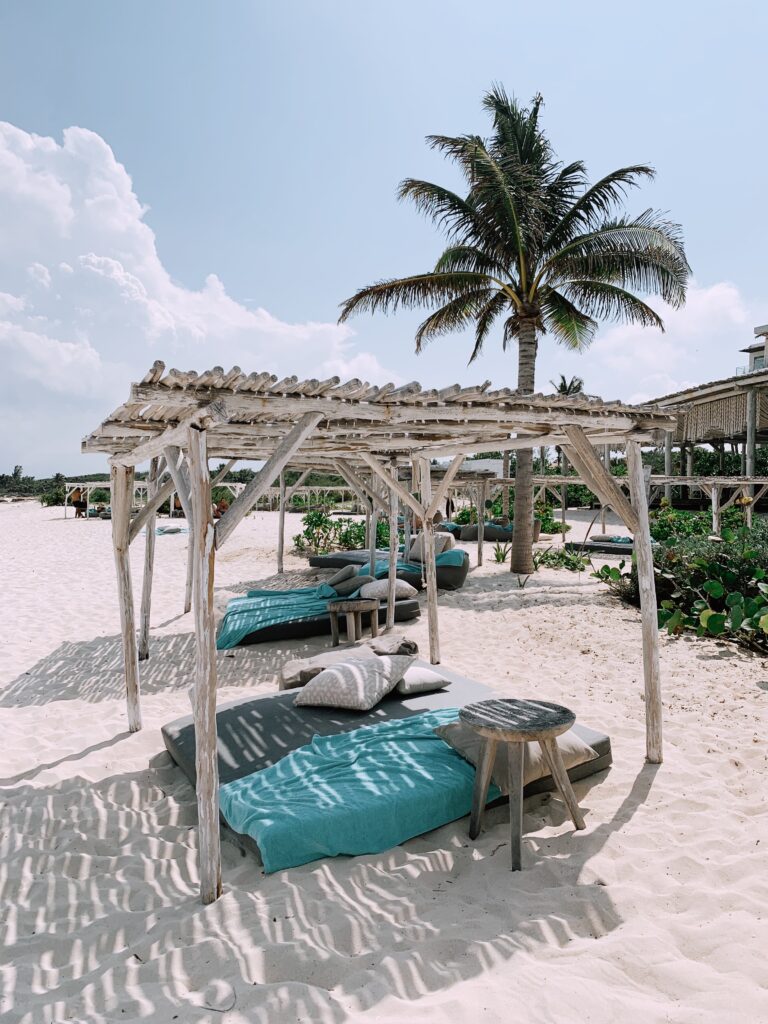 Palmaïa, https://thehouseofaia.com/ – Another one of our favorite partners, it's the ideal stay for those who want an all-inclusive experience and completely unplug with a private beach and top-notch wellness programs. We call it a progressive luxury wellness-focused resort. Definitely our Founder's top 10 favorites.
We also recommend our following partners:
For hotel perks and good rates, please contact our concierge team for our VIP service. We will assist you with date availability and take care of your other reservations as well, such as transportation, beach clubs, tours, and dining.
WHERE TO EAT
We love eating in Tulum! There are plenty of dining options. From street tacos to high-end cuisine, Tulum has it all. Here are our personal favorites.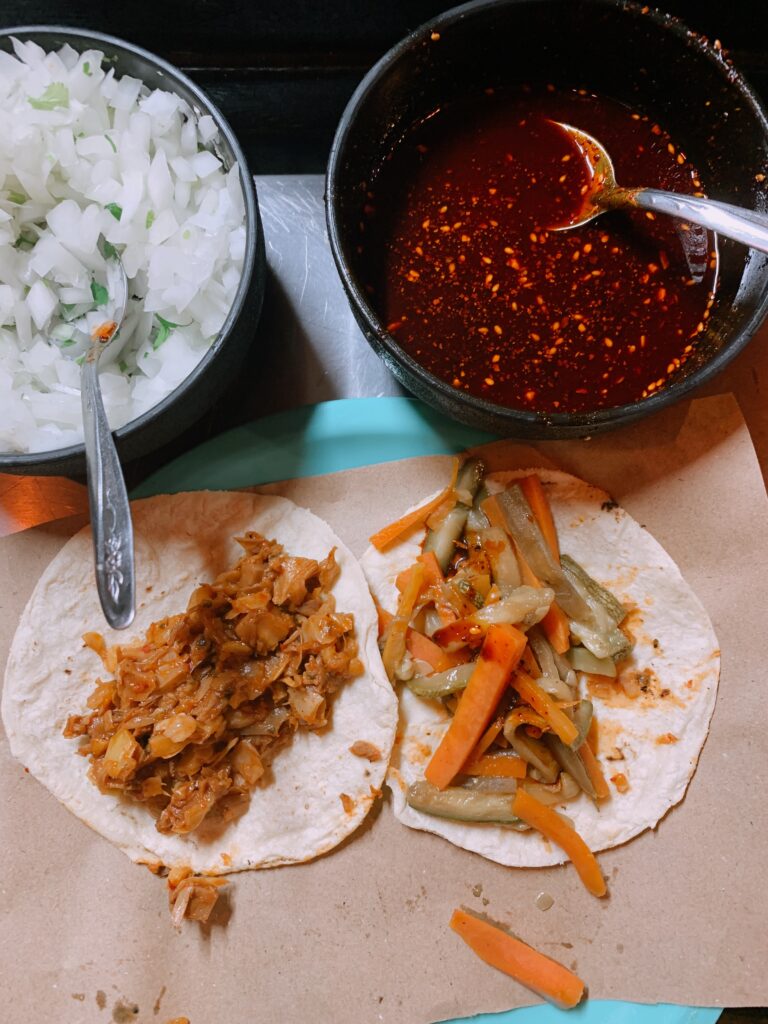 Burrito Amor, http://www.burrito-amor.com/index.php/en/ – We ate here twice because we're all about clean, healthy burritos with quality ingredients. My go-to is their rib eye burrito, marinated in epazote with whole black beans, purple onion, pico de gallo, and avocado.
Verdant, https://verdant.mx/ – First, it's cash only. Who does that, knowing the average meal is over $50 USD per person here?! Thankfully, we were prepared. My favorites were the sourdough bread and cabbage. I know what you're thinking, bread and cabbage? Yes, try them. And the mezcal cocktails were very good.
ARCA, https://arcatulum.com/ – This is now the new Hartwood of Tulum. Make reservations in advance. Food is above average and of course, pricey. I was meh on their cocktails, but pleased with the prawns and fish dishes. Make sure to put on bug repellant because welcome to the jungle.
ilios, https://iliosrestaurante.com.mx/ – This is our favorite new hot spot in Tulum to celebrate any special occasion for dinner. Delicious Mediterranean food, beautiful looking patrons, and a spectacular show, what more can you ask for. Be sure to get a table at 7pm because the show normally begins at 8ish.
Tamales Don Taco (no website, street food) – This is the place for homemade fresh tamales on the cheap, less than a US dollar. I love the spongey kind – colados. It's a good snack before dinner or maybe post drunk dinner.
Fonda Huauzontle (no website), near Scotia Bank – The discovery of this hole-in-the-wall tiny restaurant made my day. For $6 USD per person, you get a drink, soup, and a main entrée. And their daily dishes are so good. Try their chilaquiles.
Cetli, https://www.facebook.com/cetlitulum/ – Also cash only. It's my favorite restaurant ambiance in Tulum. So darn pretty here! From vintage wedding photos on the walls to pretty floor tiles, the interior decor reminds me of a spacious and welcoming home in Puebla. I had the Ahuiac main dish — chicken breast with red peanut mole sauce which was very good.
Moro, https://habitastulum.com/ – Definitely my vibe, boho chic with a beautiful outdoor space. It seems secluded and special. The staff was very nice, and we had a delicious dinner (try their roasted cauliflower) and tasty craft cocktails.
WHAT TO DO
Tulum Ruins – If you haven't been to the Tulum Ruins, do go! It's a serene setting — the ruins overlooking the blue Caribbean waters below is a quite picturesque. It's $5 USD to park your car and walk 10 minutes to the Ruins. I would also recommend hiring a private guide if you're into history and culture. It's simply fascinating.
Cenotes (our private tours)- Of course, when in Tulum, it's mandatory to visit and in a cenote or two. Cenotes are water-filled sinkholes created when the roof of an underground cavern collapses. The Mayans believed cenotes to be a gateway to Xibalba, the underworld, and the god of rain, Chaac, was believed to live at the bottom of these sacred open water pools. Tip: don't wear sunscreen and respect nature when you're in the cenote. Be sure to browse our cenote tours or read why you should book a cenote tour with us here.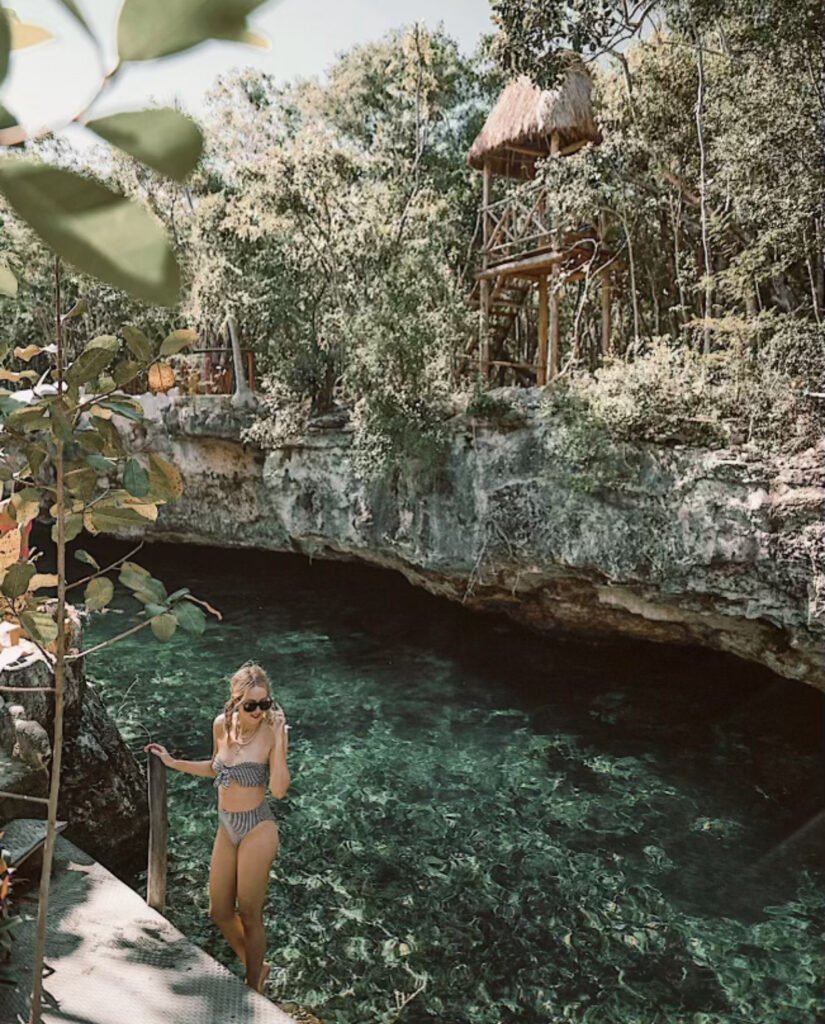 Yacht, https://www.tulumyachts.com/ – One of the best Tulum experiences is chartering a boat for a few hours or a full day to Cozumel. Of course, browse Tulum Yachts for the best boat rentals. 🛥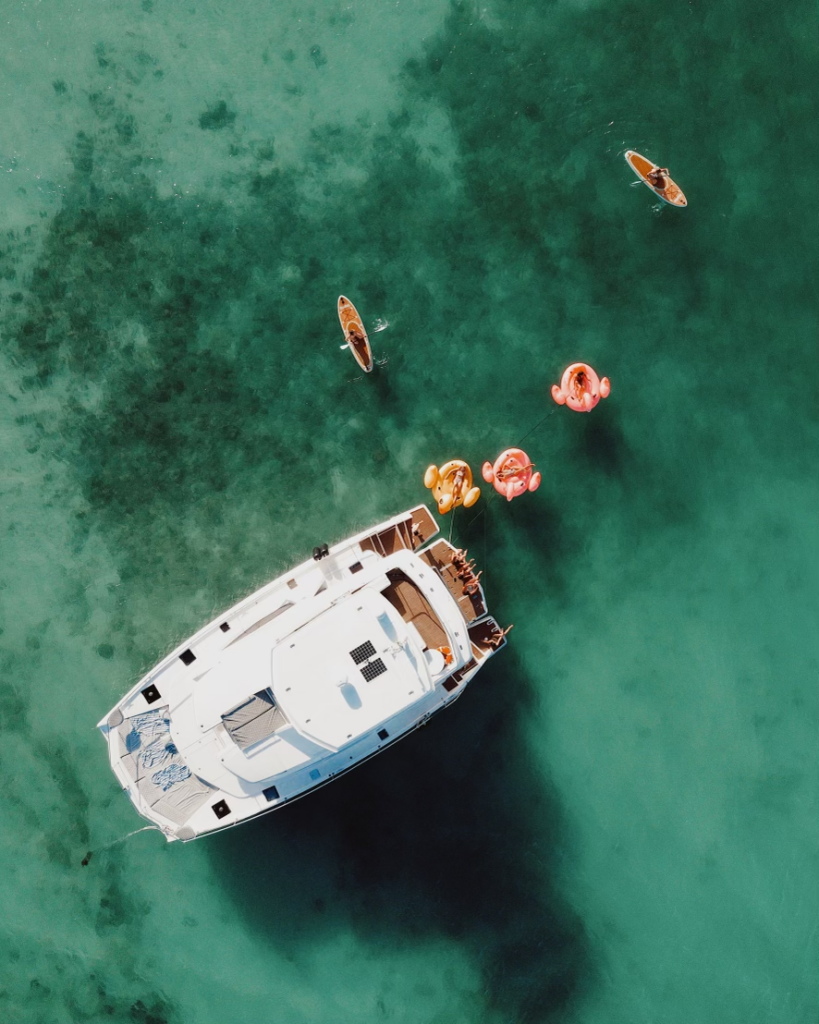 Celebration dinner – We recommend having a nice dinner on the beachside. Let us help you organize and plan your event or special day.
We still have so many Tulum recommendations and photos to share. Stay tuned for other posts! And follow us on Instagram at gotulumtravel! ❤️
For other Tulum-related posts:
Most Instagrammable Spots in Tulum
Where Should You Stay in Tulum: Center or Beachside?
—
If you need help with planning your trip to Tulum, contact us! We have a team that can help you with your Tulum travels from A-Z. Hotels, transportation, tours, we got you! 🙌