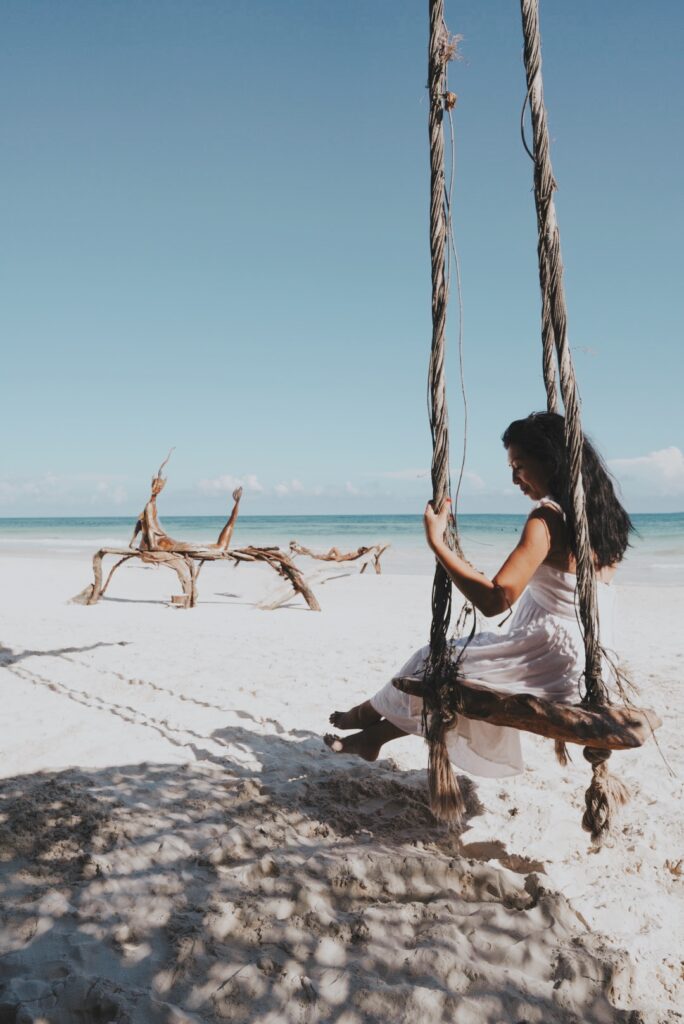 The secret's long been out about Tulum. As the bohemian chic alternative to Cancun's all-inclusive mega resorts, the cool kids are in Tulum for its lush, tropical vibes. Beachside palapas double as wellness studios, mezcal tastings are now featured at jungle restaurants, and the region is rich with cenotes and Mayan ruins.
But as Tulum grows in popularity, Tulum can feel a bit crowded. What if you want to avoid the Instagram tourists and enjoy the beach to yourself? Yes, it's possible.
Here, our guide to the quieter side of Tulum:
Go
Go during the off-season. We love going during the months of May-October to avoid the high-season crowds (November-April). Sure, you may encounter a wonderful jungle shower here and there, but we think it's worth it, having the beach to yourself.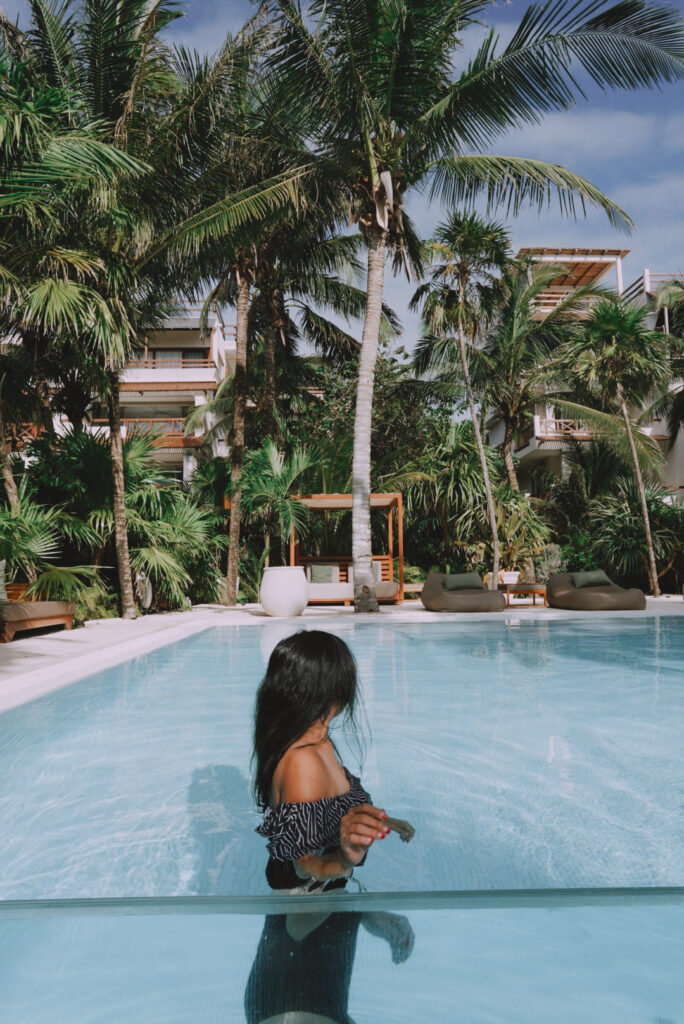 Stay
Book a stay at Jashita Tulum, https://www.jashitahotel.com/. As one of our exclusive partners, we loved the aesthetics and vibe of Jashita. Beautifully designed and away from the public crowds. Feels like a boutique resort. Ideal for romantic couples or those who don't want to deal with the loud party scenes or nightlife.
Guests here can book private spa sessions, soul-cleansing ceremony, and also go on a tranquil swim.
The on-site restaurant serves meals with fabulous beach views. You can definitely relax and hear yourself think.
If you can peel away from the resort, book a private driver (our services here) to the busier main stretch of Tulum, lined with renowned restaurants and trendy boutiques.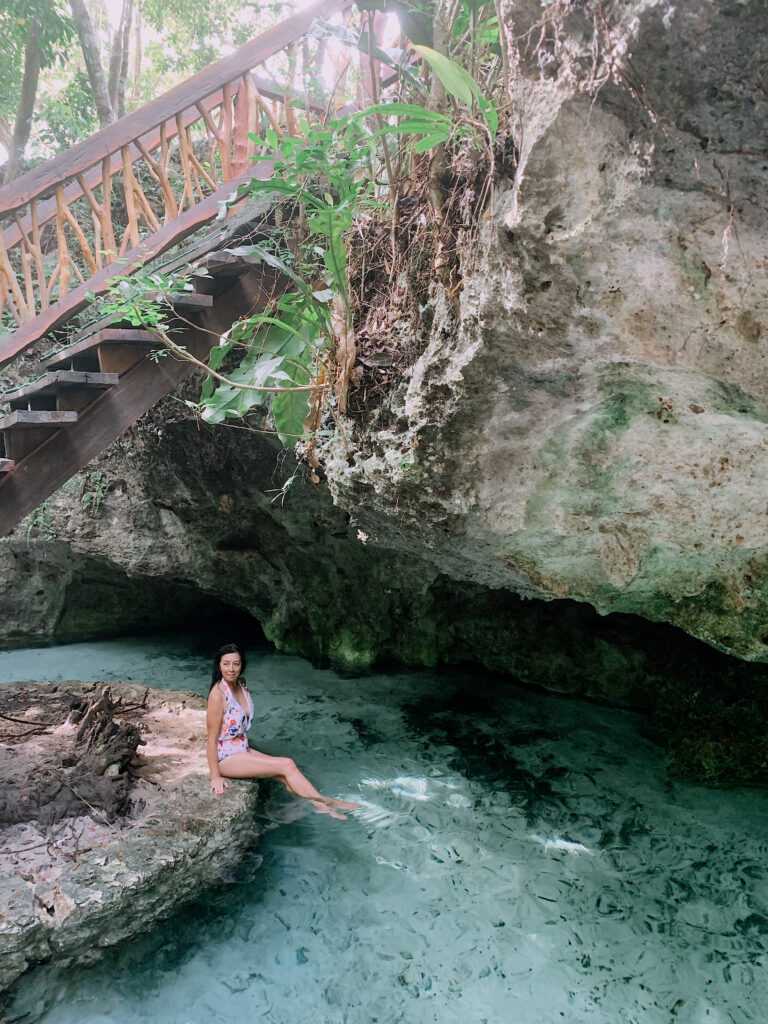 Do
As an alternative to the busy beaches (especially during weekends), book a cenote tour with us to the less-explored cenotes. These ombré blue and green swimming holes carry cultural significance, as they were the portals where Mayans communicated with the gods.
Or book a private yacht excursion and relax on the boat with cocktails and leisure swims or snorkeling. Best way to avoid the crowds and have the experience to yourself.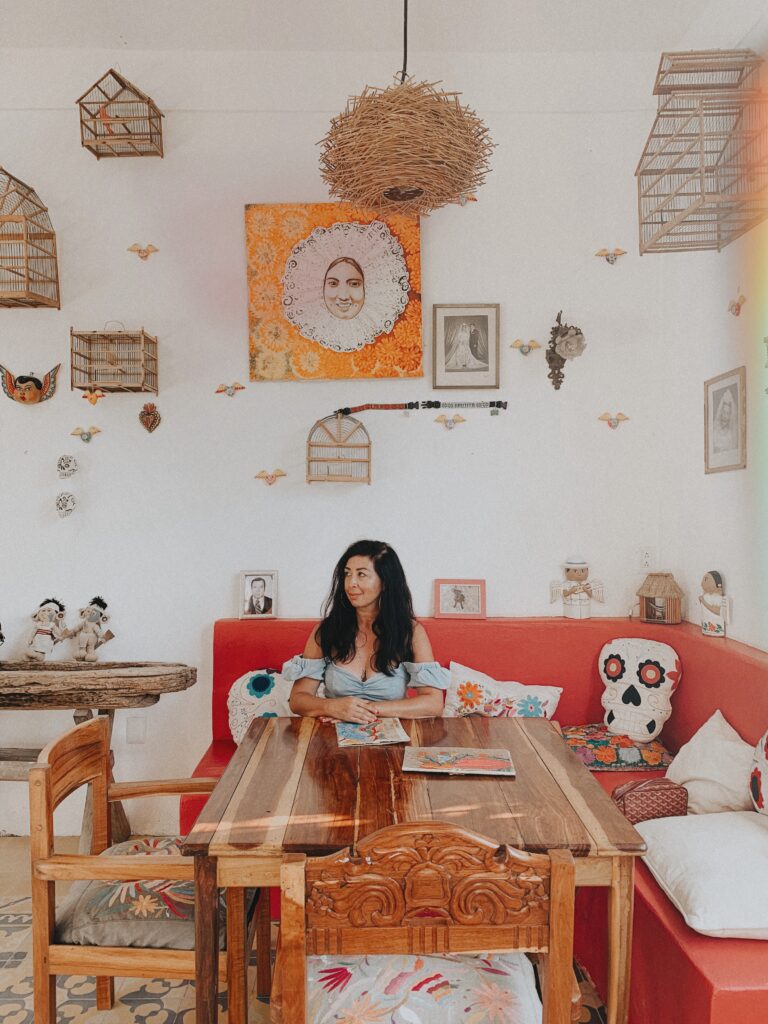 Eat
No crowds, no problem. Grab a cheap lunch at Fonda Huauzontle (no website), near Scotia Bank downtown Tulum – The discovery of this hole-in-the-wall tiny restaurant made our day. For $6 USD per person, you get a drink, soup, and a main entrée. And their daily dishes are so good. Try their chilaquiles.
Or, book a dinner at Cetli, https://www.facebook.com/cetlitulum/ (cash only). It's our favorite restaurant ambiance in Tulum. So darn pretty here! From vintage wedding photos on the walls to pretty floor tiles, the interior decor reminds me of a spacious and welcoming home in Puebla. We had the Ahuiac main dish — chicken breast with red peanut mole sauce which was very good.
—
If you need help planning your Tulum trip, contact our concierge team. They will provide recommendations and make reservations.