Millions of Americans travel to Mexico every year. In fact, during the pandemic, Go Tulum Travel and Tulum Yachts had a big uptick in bookings. According to SECTUR, during the January – August 2021 period, 6,409,302 million U.S. citizens arrived in Mexico by air, a 112.2% increase compared to the same period in 2020. U.S. nationals represented 81% of all passengers arriving in Mexico by air.
However, despite the positive numbers, we do get concerns about Tulum being safe. The drug cartel news doesn't help, obviously. As an American and frequent international traveler, I can tell you I feel safer in Tulum than in some neighborhoods in the States. That doesn't mean crime will not happen. Crime can occur anywhere, and Mexico is no exception. Using common sense in Mexico that you would normally use back home is your best approach. Read our specific tips to ensure that you have a safe and enjoyable time in Tulum.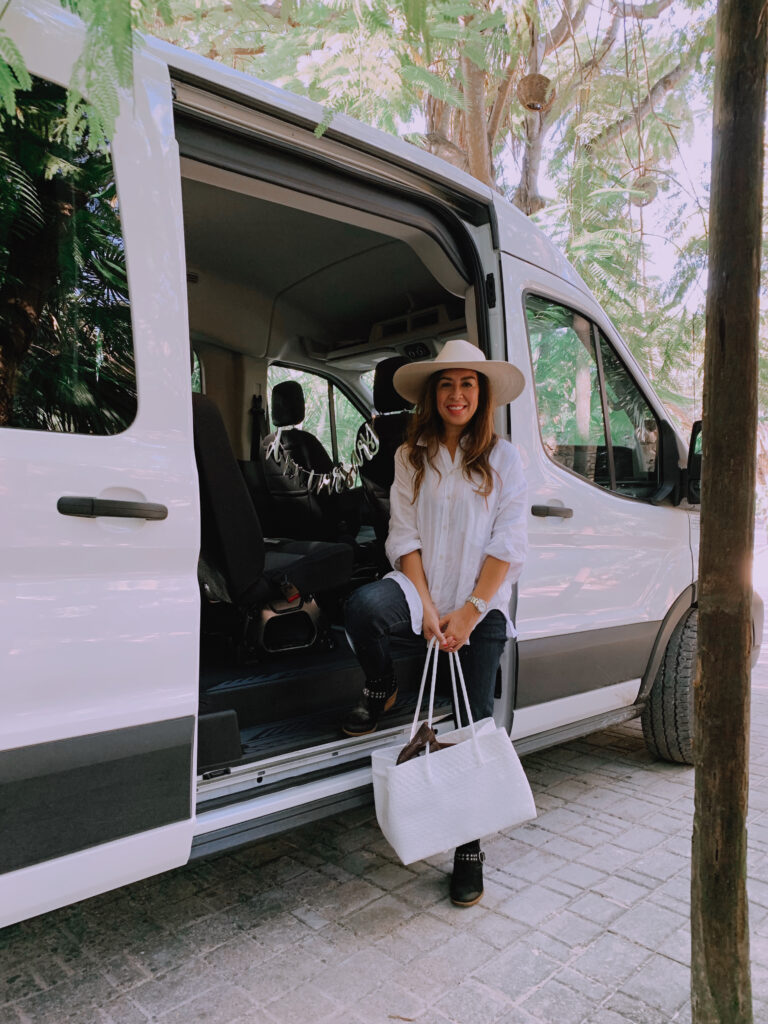 TRANSPORTATION SAFETY
Do your research first to make sure that you're choosing a safe neighborhood in Tulum. For example, Tulum has many new housing developments and road construction, make sure to check the weather and plan your transportation ahead to avoid dark streets, closed routes and unexpected traffic with closed roads (especially during tropical storms), etc. If you plan to rent a bike, you might opt to get a taxi or private transportation instead.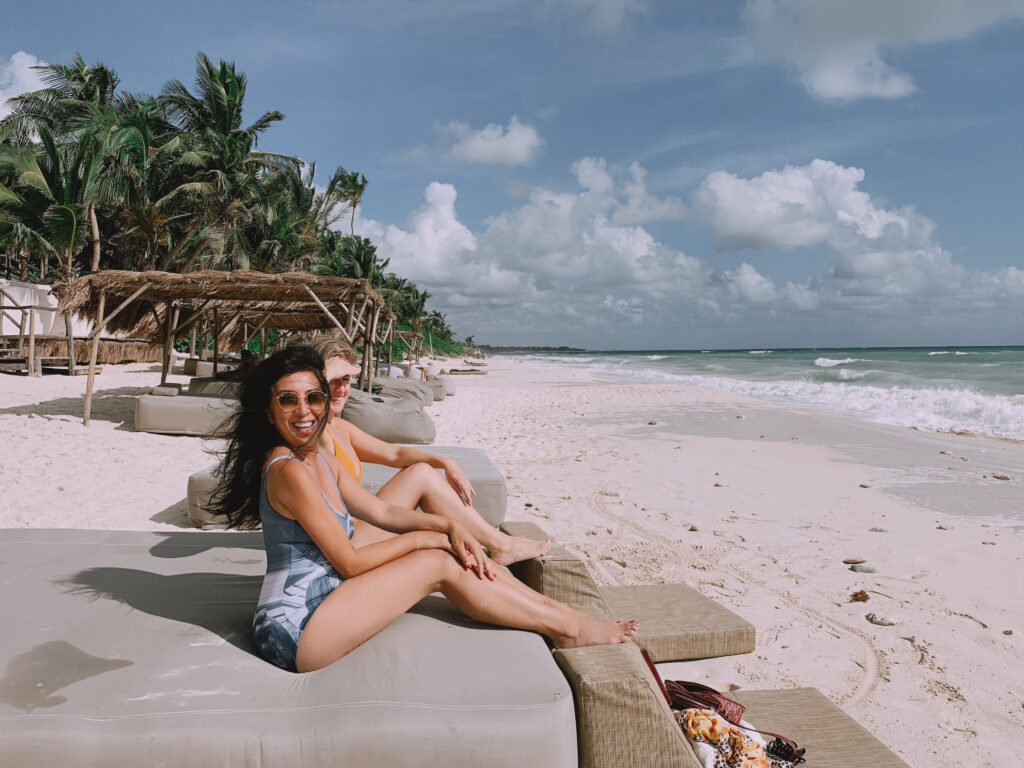 WOMEN TRAVELERS IN TULUM
Tulum is a safe destination for women travelers, though there are a few safety precautions that women should keep in mind.
Keep your cash out of sight, especially in crowded areas (day or night). Avoid taking public transportation at night, too — private Tulum transportation, are safer. Take care accepting drinks or rides from people you don't know, or telling strangers where you're staying. Be aware of your surroundings, don't flaunt your expensive jewelry or count your money in public, and if you've had too much to drink, take a taxi and WhatsApp friends and family. Use the same common sense here as you would at home, and you'll have a safe and enjoyable trip.
If traveling solo, be sure to meet up with other like-minded travelers for a safer experience. Wellness retreats or shared activities can be great opportunities.
KEEPING YOUR VALUABLES SAFE
Take at least two credit or debit cards with you to Tulum; this way, if one card is lost or damaged, you'll have a spare. Keep a record online of any credit cards you are traveling with, including who to call if the card is lost or stolen. Be sure to notify the card issuer that you will be out of the country, so they don't suspect fraud and freeze your account. You can put an alert on your credit card so that you'll be notified by email or text message if the card is used and exceeds a pre-set amount.
There are ATMs in Tulum. However, it's best to carry some USD ($1's and $5's for tips and street tacos) and make withdrawals as only needed. I prefer using credit cards and use the tapping feature to avoid possible fraud.
PRO TIP: Always ask and check your receipts. Count and calculate every line item (especially restaurants, bars, and beach clubs). Take a photo, in case of future disputes.
Avoid using ATMs at night, and when entering your pin, cover the keypad with your hand. Never use an ATM if a stranger is standing close to you or if it feels unsafe.
Keep your valuables locked up in either the hotel safe (passport, etc.) or your TSA lock luggage. If bringing your laptop or DSLR, I recommend putting locks on your backpack or luggage. Take photos as back-ups.
PRO TIP: We believe in taking photos of everything, including your passport. We'd rather be safe than sorry.
NIGHTLIFE CRIME IN TULUM
Crime can happen at any time and any place, but it's most likely to happen at night. Here are a few tips to be safe:
If possible, watch your drinks. Drink spiking can occur, especially in bars and clubs.
If you're invited to a party or an underground event, bring along a friend and be sure to let someone know where you'll be, even if it's the receptionist at your hotel.
When it's time to leave the bars or clubs, avoid wandering at night; take a taxi instead.
Practically all nightlife crime could be prevented by using the same common-sense precautions as you would back home.
DRIVING IN TULUM
We recommend not driving at night whenever possible. Driving during the day is safer, and it's easier to get emergency services if needed.
Traffic laws are not enforced nearly as vigorously in Tulum as they are in the U.S. You need to watch out for cars running stop signs and stoplights or behaving in unpredictable ways.
PRO TIP: As such, we recommend booking private Tulum transportation for your group to ensure safety, and hassle-free experiences.
GENERAL SAFETY TIPS
Tulum's locals are friendly, helpful, fun-loving, and welcoming. Remember that this is their country, and that you are a guest here. Be respectful, learn a few words of Spanish if possible, and follow these general tips.
Don't walk around alone at night, especially if you've had too much to drink
Don't leave your belongings unattended
Don't count your money in public
Don't drink the tap water
Keep your purse or wallet secure, especially in markets and in crowded areas
Don't accept rides from strangers
Don't drive at night if possible
Do use private transportation
Do be mindful of your surroundings
See our checklist before you travel to Tulum here. If you have any questions about Tulum, contact our onsite team!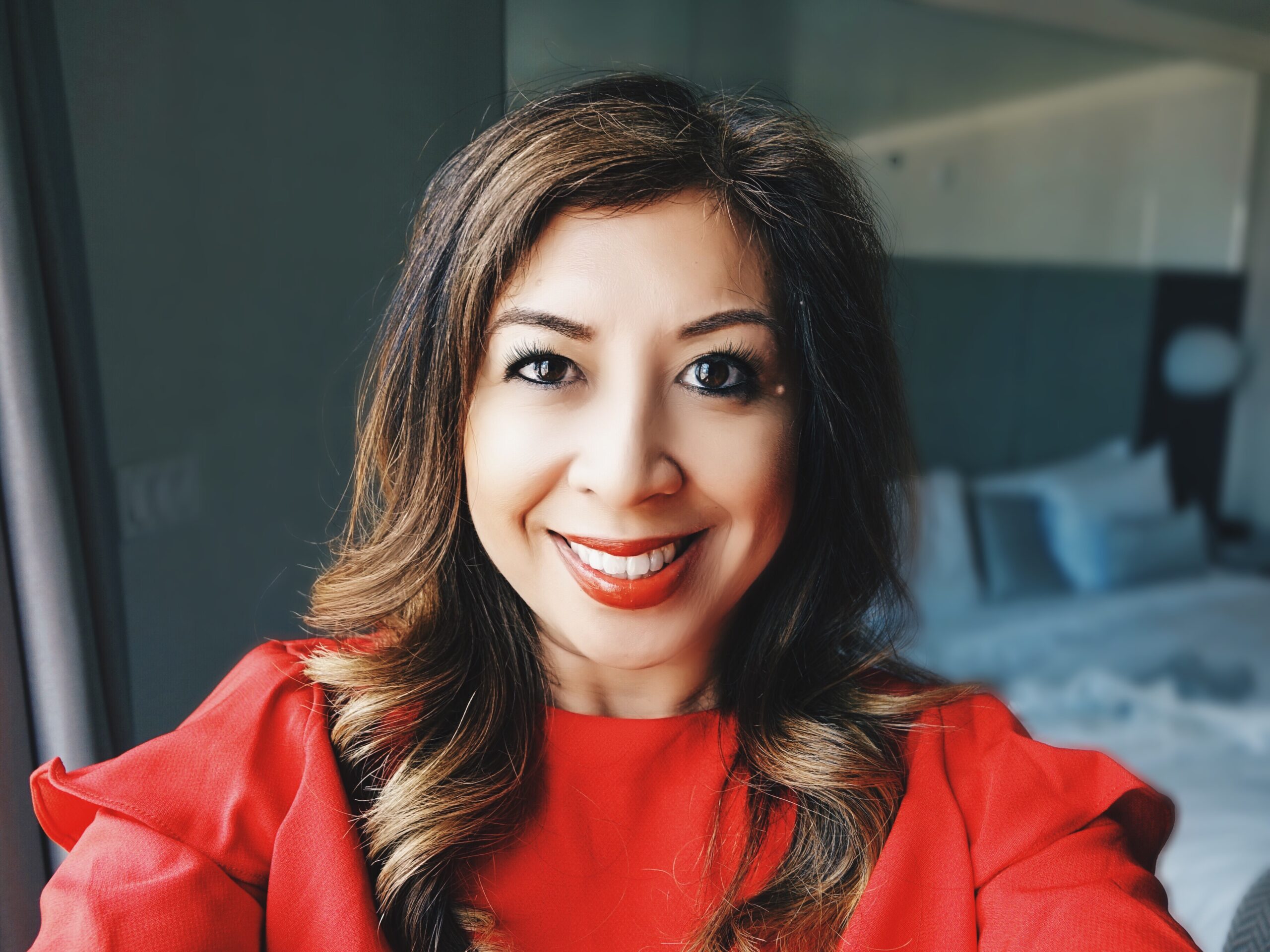 Betty Nguyen
FOUNDER OF NOMOON
Betty is Go Tulum Travel's Founder and Creative Director. A go-to Tulum expert, she launched both Go Tulum Travel and Tulum Yachts. Follow her travels on Instagram.